Teri Thompson is a licensed clinical social worker/therapist specializing in individual and family therapy and completing mental health and substance abuse assessments. Teri maintains a private practice in Fredericksburg, VA.
With over 30 years of experience in the human services field and as a graduate of Michigan State University with a Bachelor's degree in Criminal Justice, a Master's degree in clinical social work and licensing in clinical social work, she is currently serving as a private practitioner working with a broad spectrum of clients. In addition, Teri is certified as Master Addiction Counselor as recognized by the National Certification Commission for Addiction Professionals. Among her areas of expertise are addiction, depression, relationship issues, adolescent behavioral issues and psychological concerns.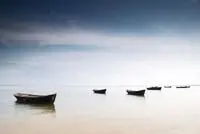 In addition to being a relationship therapist, Teri has presented at state conferences for the Virginia Head Start Association and the Virginia Juvenile Justice Association and at an international conference on Spirituality and Social Work. She has had numerous speaking engagements to general audiences speaking on the topics of grief and loss, addiction, depression and anxiety, and children and teen issues. In addition, Teri has received the Legislative Citizen Award for two years and honored by the Hospice Support Care organization for volunteer service of over 10 years.
Teri is an interactive, solution-focused therapist. Her therapeutic approach is to provide support and practical feedback to help clients effectively address personal life challenges. She integrates complementary methodologies and techniques to offer a highly personalized approach tailored to each client. With compassion, humor and understanding, she works with each individual to help them build on their strengths and attain the personal growth they are committed to accomplish